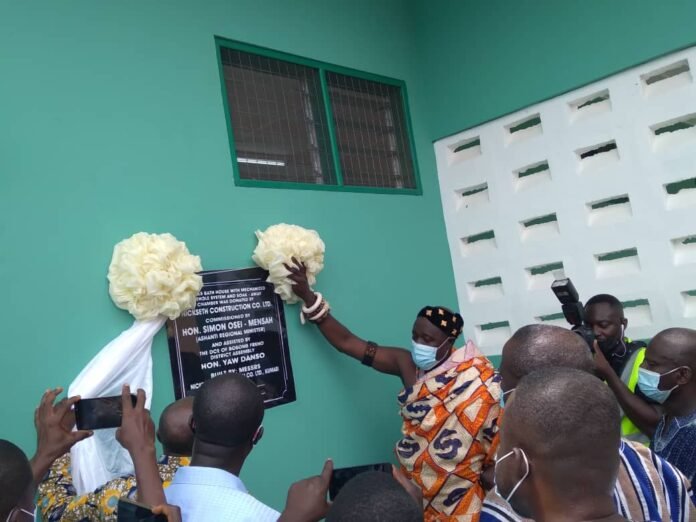 Leading construction Firm Nickseth Construction Limited has come to the aid of female Students of the Bosome Senior High Technical School who had to take their bath in an unroofed makeshift structure with no tiled floors.
The company has constructed an ultramodern bathhouse and laundry complex at a cost of three hundred and fifty thousand cedis (GHc350, 000) by way of Corporate Social Responsibility.
Until this intervention, the rundown structure served 420 students who queued for five minute turns every morning to take their bath.
Apart from the discomfort, students had to grapple with infections contracted while bathing on the untiled floors.
Board Chair of the company Dr. Godfred Owusu Boateng indicated that his firm learnt about the plight of the students when it was awarded a GET Fund contract to construct two dormitories for the school.
"When we came here, we saw that they were taking their bath in that structure bordered off by roofing sheets and we were touched by their plight. Despite the tight constraints of COVID 19, our CEO who hails from here Nicholas Frimpong Boateng pushed us to mobilize funds from the company's coffers to help these girls," he pointed out.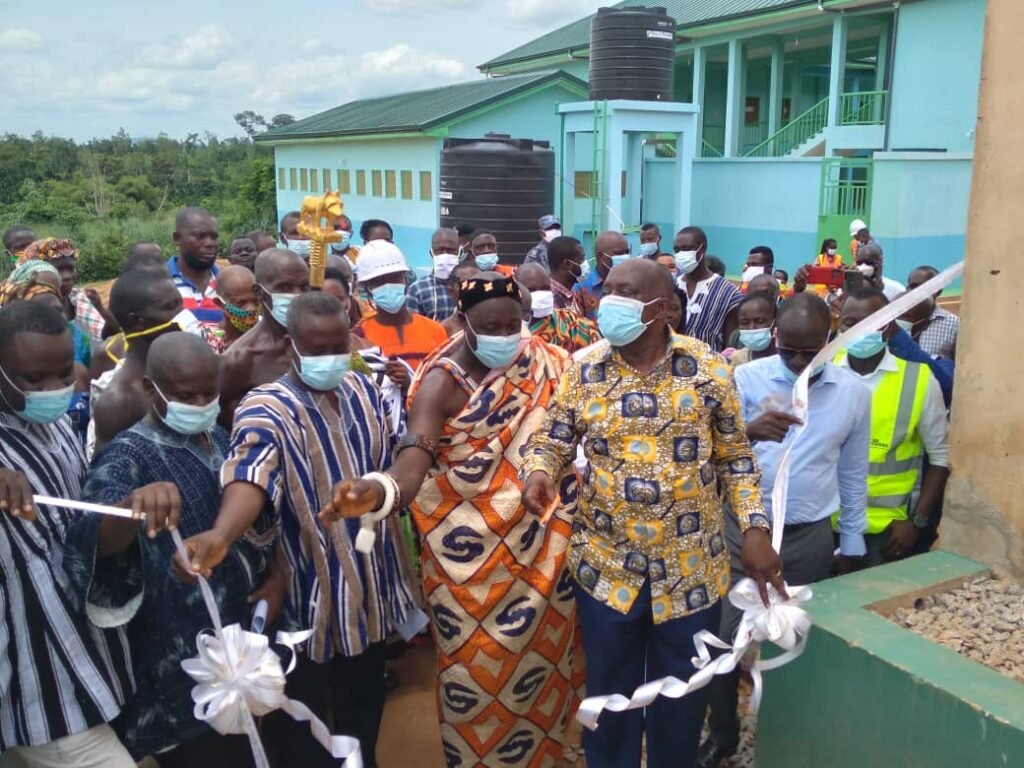 The Senior House Mistress Patience Boatemaa Simms was elated issues of infections and snake bites suffered by students who used the bath house and nearby bushes to hang their clothes was going to be a thing of the past.
She commended, "This time they will not queue; they will feel more relaxed to bath without seniors giving them just five minutes and the issue of infections will not recur."
The laundry and dry lines will save us a lot of trouble because just last weekend, a student was bitten by a snake when she went drying her washed clothes in the grass."
The Ashanti Regional Minister Simon Osei Mensah who graced the commissioning commended management of Nickseth for partnering the state in delivering the best academic environment for students.
He advised, "We pray that those who have the capacity to support the various schools in their area of jurisdiction, can follow this example of Nickseth Construction, and do the little they can also do to help government eradicate the infrastructure deficit in our various schools."
Students benefitting from the facility were relieved the new facility will have positive impact on their academics and life on campus.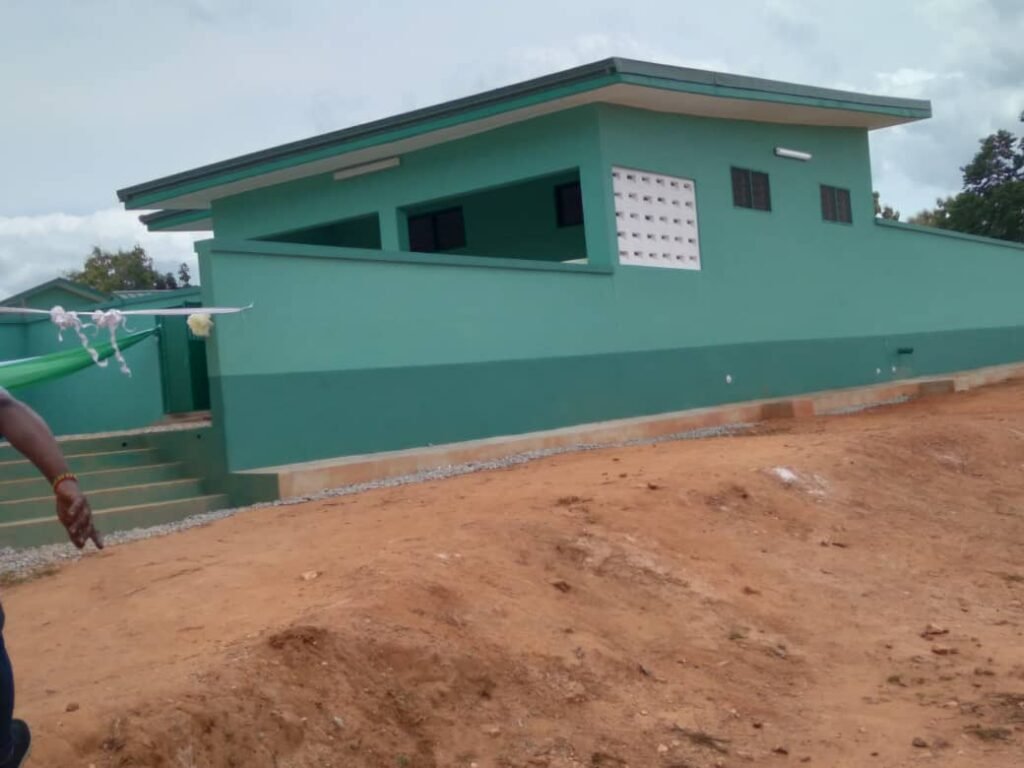 A student Pricilla Naadu averred, "The old one was a mess because as ladies, we used to get more than four or five students reporting to the sickbay every day to complain of white but we can now bath in sanitary conditions,"
"The former bathhouse was in an awkward situation. We had to queue but the establishment of the new one will help us in our time management as students since we don't have to spend time here waiting for our turn to bath," Jeckibed Ayariga intimated.
The project was commissioned along with a twelve-seater toilet facility as well as a boys; and girls' dormitory constructed by Nickseth Company with funding from the Ghana Education Trust Fund.