OUR SKILLS Plan
A touch of Excellence
Through our knowledgeable and highly skilled professional staff connected by a common virtue of commitment, we deliver projects that meet international standards always;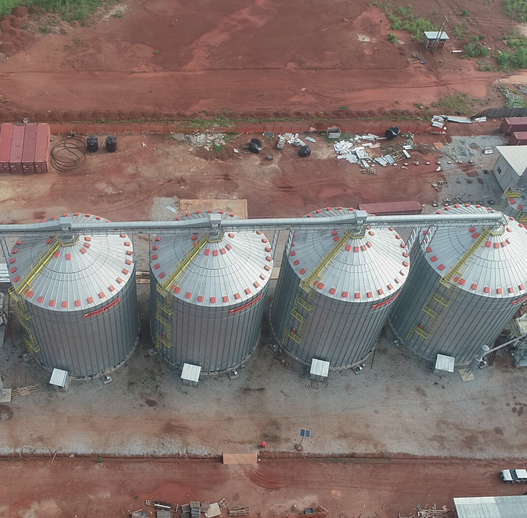 ABOUT US
OUR HISTORY
Nickseth Construction Company Limited is a limited liability company incorporated under the laws of the Republic of Ghana in the year 2006, with a registered office at Adenta Accra and Appiadu (Head Office) and Bomso in Kumasi in the Ashanti Region of Ghana. We design, build and manage projects and manufacture quality building products to our global clients and customers. Putting together the history of Nickseth Construction Company Limited, one of the leading services providers in the building and construction industry, since ten (15) years of our existence had been quite difficult because of the chain of interesting upshots that characterize our survival and achievements. The first Directors of the company are Messrs Nicholas Frimpong Boateng and Seth Adjaye Otchere. The company has since expanded its Board of Directors to include a blend of Professionals such as Businessmen, Architects, Lawyers, Environmentalists and University dons all of whom have entrepreneurial qualities.

Although the Company commenced from the lowest starting point of ratings of the Ministry of Works and Housing, the spirit of oneness and with character and high standards, both employers and employees have worked tirelessly to improve its performance and successfully defended and maintained our core values as enshrined in our vision and mission statements. Many hurdles had to be leaped to survive the dynamics of market penetration and its associated turbulence. It took a strong character to brave and endure the economic ups, downs and uncertainties.

The company has now re-positioned itself to become one of the leaders in the building and construction industry. Nickseth's innovation ability, swiftness in adapting to changing situations and their accompanying technology and waste minimization mindfulness in the industry has placed it at a very high pedestal (a position of great esteem). Since our establishment, through our selfmotivation rooted in our core values, we have demonstrated that no project is too big or too complex for us to successfully complete and on schedule. We are the choice of clients and customers by reason of our exceptional ability to maintain the highest industrial integrity and also our possession of the resources necessary to solve the most elusive challenges, making us a model for success. It is therefore not surprising that the company's image has been steadily enhanced over this short period of its existence to be awarded a certifi cate of Classes D1 and K1 in the year 2010 by the Ministry of Works and Housing. We owe our achievement to our Clients and Customers, Diligent Staff , Board of Directors and Management.

Our hardworking staff upholds our core values leading to excellence in the industry. We are however not complacent by this great feat. It only serves as a blueprint or a baseline industrial barometer to guide our performance in subsequent years. We are guided by the conviction of the maxim that " the success of a company and social well-being are mutually dependent". For this reason, over the years of its existence, Nickseth Construction Company Limited has not lost sight of its Corporate Social Responsibility. The Company has honoured this by making donations and off ering services to a broad spectrum (wide range) of social institutions in the country. To mention a few, we have: donated building materials, drugs, foods and other items to the Kumasi Children's Home on regular bases; renovated some buildings in the Kumasi Children Home; at no cost to the home, donated cash to the Pioneers Research Fund and the Ghana Institute of Construction and in the Community (Appiadu) where we have our construction yards and production units for the past  years, we have built a Modern Police Station to serve the Community and its environs. We have also built a modern bath house, mechanizeed borehole with overhed water tankfor Bosome Freho Senior High School - Asiwa.
CORPORATE STATEMENT
CORE VALUES
Our Core values revolve around these words Integrity, Excellence & Timeless Perfection that every step Nickseth Construction takes must measure up to.
OUR VISION
To maintain a strong passion for a touch of excellence towards timeless perfection in the construction industry.
OUR MISSION
Through our knowledgeable and highly skilled professional staff connected by a common virtue of commitment, we deliver projects that meet international standards always; With our solid base past projects as our symbol of integrity, we intend to maintain our virtue of clients' satisfaction driven by professional advice which has been a benchmark of quality that explains our acceptance as a leader in the construction industry.